Warning! I realized recently that there are some riders who were not positioning their feet correctly on their Swoard.

I'm talking here about the setting for the slopes. In deep powder, some riders prefer to move the feet slightly backwards.
The Swoard is conceived for optimal performances when the feet are centered along to the contact length of the board.
The images below are clearer than long sentences: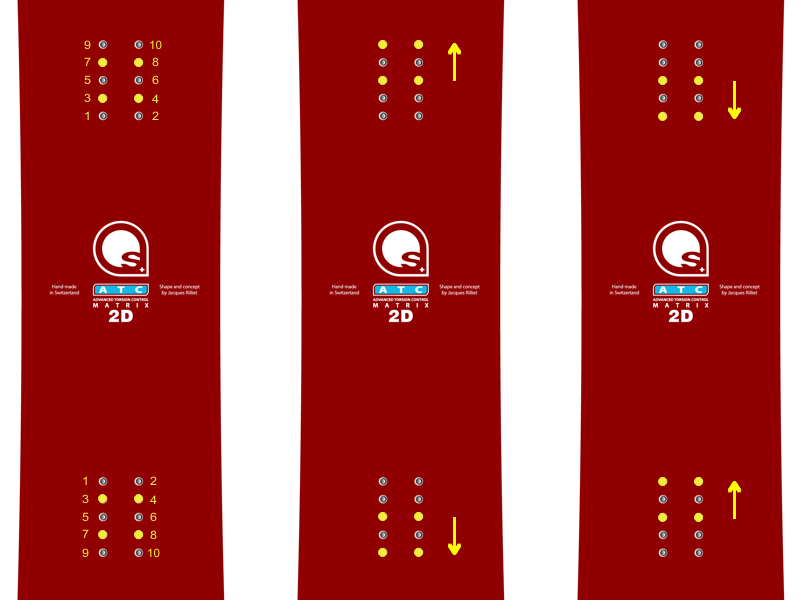 The first image is showing a position perfectly centered on the inserts (yellow dots). If one wants to increase or reduce the distance between the bindings, one has to do it correctly as shown on the 2 other images.
I hope that it's clear.

Patrice Fivat