Ok, I'm not kidding anyone.
But we touch the spirit of freeriding, no bindings.
My shoes are Gore-Tex hiking pumps with laces, waterproof.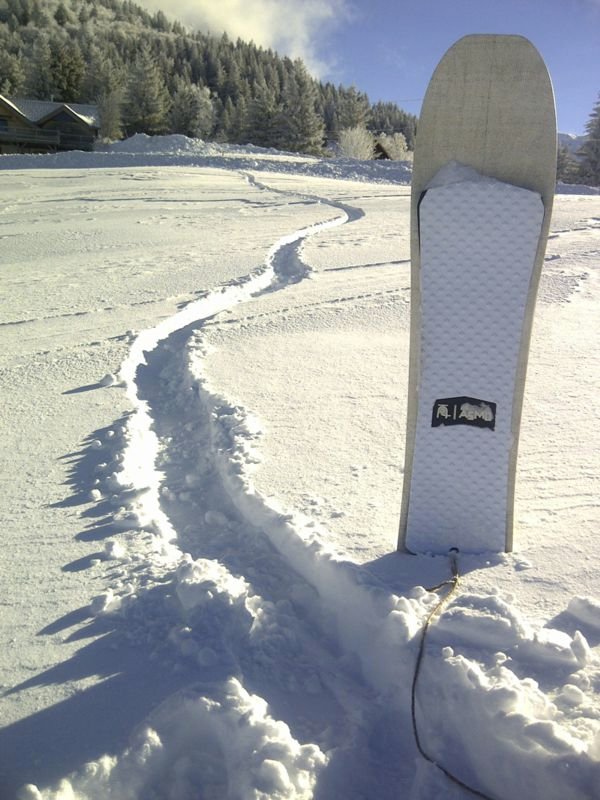 A friend has Salomon's limited series but didn't want us to try it, it serves as decoration in the living room at his house.
So I short circuit it by Blue Tomato in Deuschland.
I deliver my Blunt to his shop, just to mark the occasion.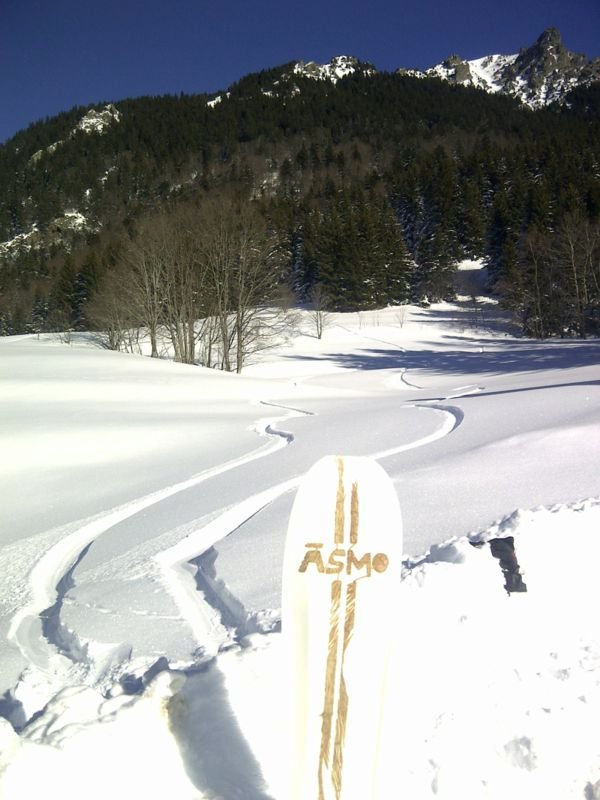 This year for ski patrol on the field in front of my house, after 15 runs, stop Guillaume, we know it's you, we see you walking back up.
Before the lifts open, i take all this beautiful powder away for me.
In fact I drop the board on the snow, I do a little goat jump and go forward on the slope, you can see that I don't click click with racks.
It's really a phenomenal glide, it's smoussi at will, but deep powder obligatory, there is no metal edge.
Another board in my quiver.
Out of 25 days of snowboarding in 2022, I had to ride 5 complete with it's so cool.
Ps: I'm not a trics skater but longboard slalom.