I have received this picture from Andréas, in reference to what I taught him recently about the "Egyptian position" on frontside!

In the background, you can see the nice pyramid named "Matterhorn"!

This reminds me of a discussion which we had a long time ago in
this subject
. Raphaël made this picture: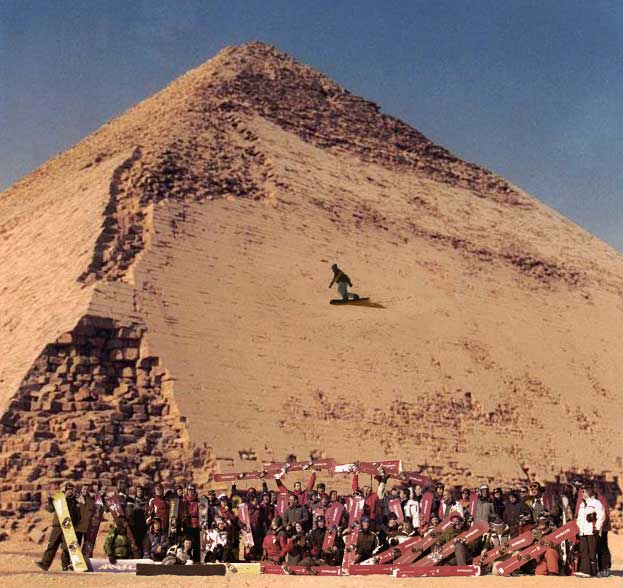 With Jacques, we have used the analogy with Egyptian paintings to explain our position of hips and shoulders at the end of the frontside turns, right before initiating the backside turns. Looking above the front shoulder is the point.

Patrice Fivat