Hello Everyone, after the recent discussions about counter-rotation I just wanted to post some pics showing proper and bad counter-rotation as well as really good race technique. Fact is counterrotation with upper body is not bad and sometimes needed, counterrotation with the hips is nearly allways bad. I will add real race technique pics later showing very modern technique and good to look at, as I first have to ask for permission by the racer from my club who is found on the pics. I will then add a complete set (one turn FS - 6 photos, one turn BS 6 shots) of fotos of how modern race technique should look like in natural position (neutral position) with neither counterrotation nor rotation.
Notice: All professional racers are in natural position at the hips. It's only the upper body that is counterrotated. Counterrotation with the hips (as shown in the pics of me) is mostly undesireable for racing, counterrotation with the upper body is perfectly allright - though a natural position would be better. Rotation as for extremecarving makes an unstable position with no more possibility to react and should therefore also be avoided.
For racing at all cost the ride must be stable as race courses are mostly really rutted (a beat up piste in the afternoon is nothing against a racecourse) with deep holes around the gates and really bumpy if you don't get the right track as the people before you. To win a race you have to complete 10 runs without crashing (well you can crash in the first run of a final but if your opponent doesn't crash your normally out). To be fast is the second goal. Therefore race technique is great for every condition and slope as you can allways use it to securely carve down somewhere. (i.e. bad vision, bumpy etc.... where extremecarving technique or freecarving styles would be mostly inadequate).
When responding here, or posting your opinion about the technique of a photo, please don't repost the image (thread will become too long) but just write down the Number (for Frontside) or the Letter (for Backside).
Frontside Collection:
1: Here is a nice picture from Gilles Jacquet (taken from his homepage)- where you can see proper frontside with counterrotation on the UPPER BODY, but NOT with the Hips which are in Natural Position. This is all fine. Notice how low and compact he is. From this position no hole or bump can get him down. Pay attention how low he gets at his front leg. This is important to compare to pics with wrong technique. Problem on the Frontside are nearly allways because the front leg is too stretched out!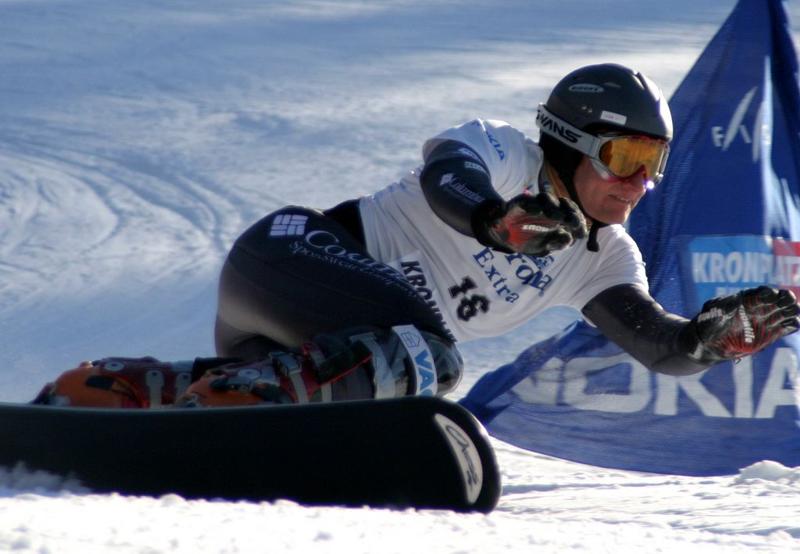 2. This on the other hand is how a Frontside with counterrotation should not look like at all (counterrotation with the hips), the problem is that the front leg is really straight and there is not enough direction made with the front leg. Therefore the board does not angulate on the slope, the radius driven is far too large, the board might even be drifting and not even carving a clean ark. To remedy the situation I would (simply) need to angulate my front leg too and drive it a bit into the snow, this would then also decrease the counterrotation (picture taken by Frunobulax):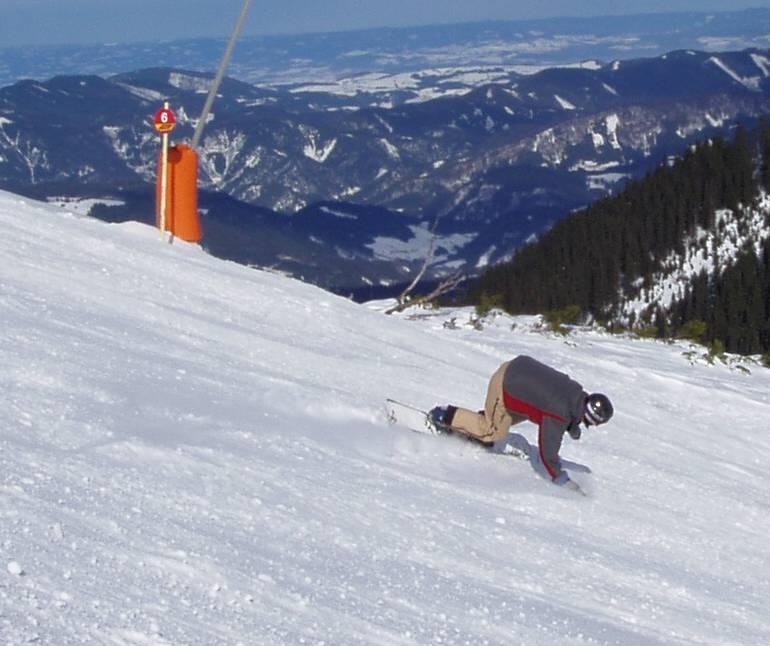 3. This is how such a bad technique looks from the front. Its about the same mistake, just not as exxagerated as in image 2.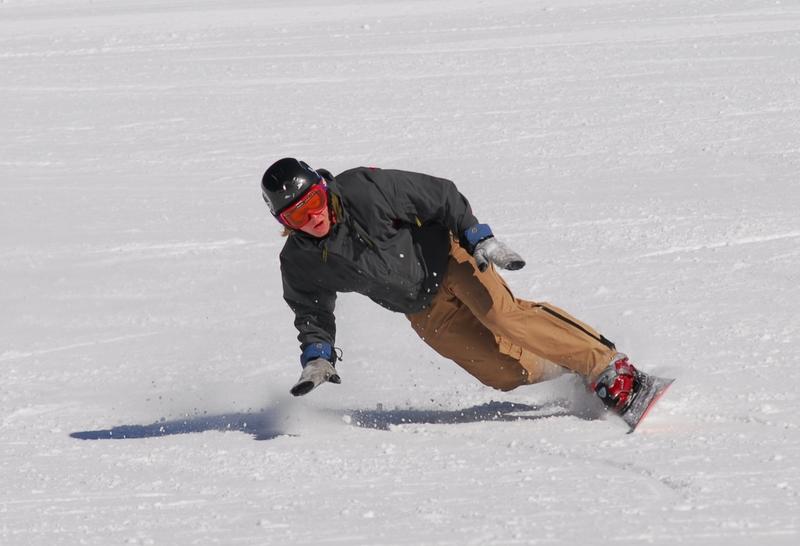 Backside Collection:
A: Showing how it should look like. Natural Position, Sigi Grabner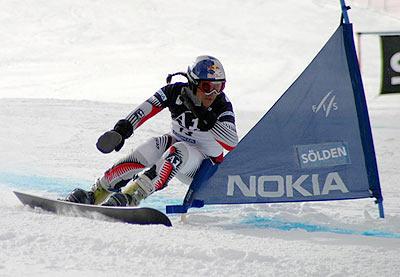 B: Not so well, but still very good, Rider is Amelie Kober, The upper bottom is not completely down, and the upper body is lent still slightly forward. It's NOT a counterrotated position but natural (hips and upper body facing the same direction as the boots). More foreward lean in the upper body would be desireable, it's a bit similar technique to picture C afterwards, just without the counterrotation in the hips as in C: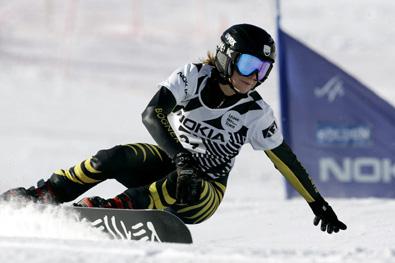 C: Good technique even though counterrotated at the hips, upper body is oriented allright. I can react to any bumps or holes riding like this. i could move and rotate my hip a bit though which would in turn allow for an even shorter radius.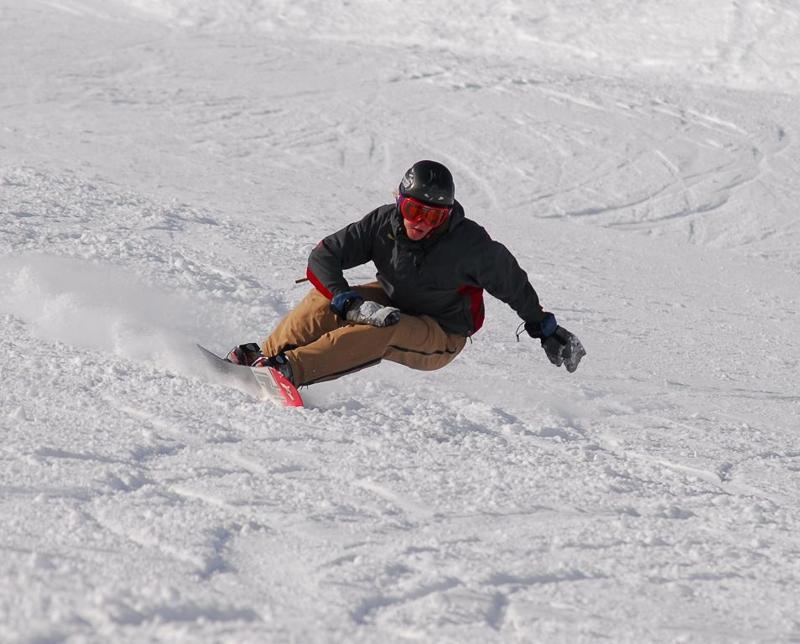 D: O.k. technique: Uh - I finally have to show that I'm not all crap when it comes to technique. Slight Counterrotation in the upper body only, but not in the hips, but acceptable and I will be able to react to all unknown circumstances.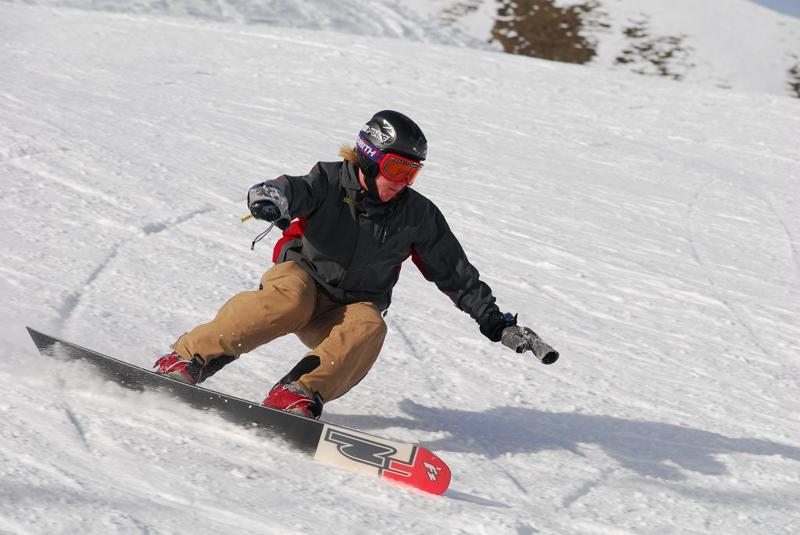 E: Strong Counterrotation, The main problem however is that the front leg is too straight and not bent. I entered the turn too agressively (for those who think I crashed, actually the image D, right above was taken in the same second, just a bit later according to Exif information from the camera. So I corrected my mistake directly afterwards. Look at the too colored points. They show where my hip is (light green) and (darker green) where my hip would ideally be.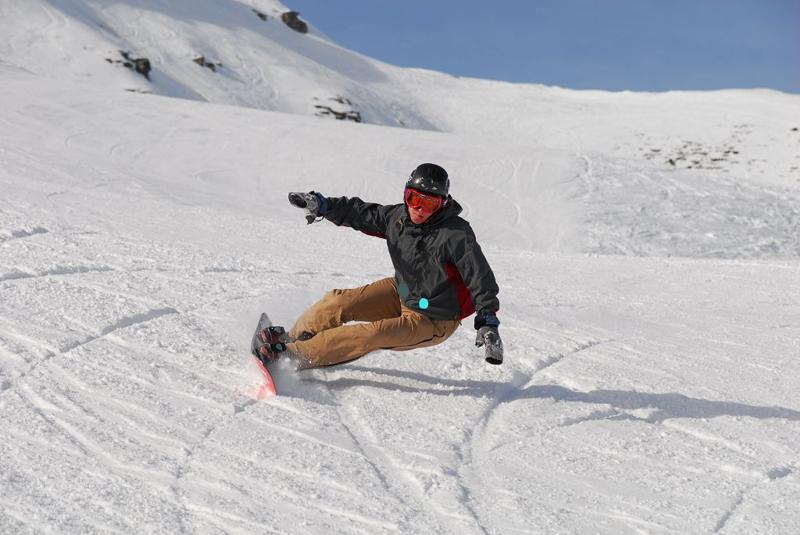 F: Now to Very Bad Technique on Backside. Counter-Rotated, but not only. The real problem is that the hip is moved forward and too low. This position is not stable at all if there is a hole in the course, for bumps I could succeed in not falling but any hole will have me sitting on my bottom. This is the worst position possible, many newbies on plates ride like this. Lines are drawn to show incorrect. On German on would have every right to call this "Kackstuhl" (red) and correct (green) position.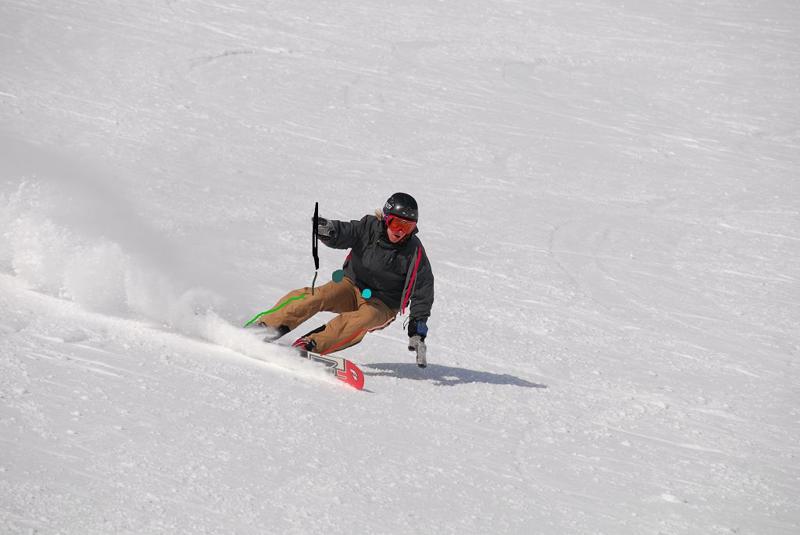 G: Sequence of Race technique from my part, includes picture C,D,E, - just too get an overview. Nice sequence showing really proper race technique still to be uploaded if I get permission.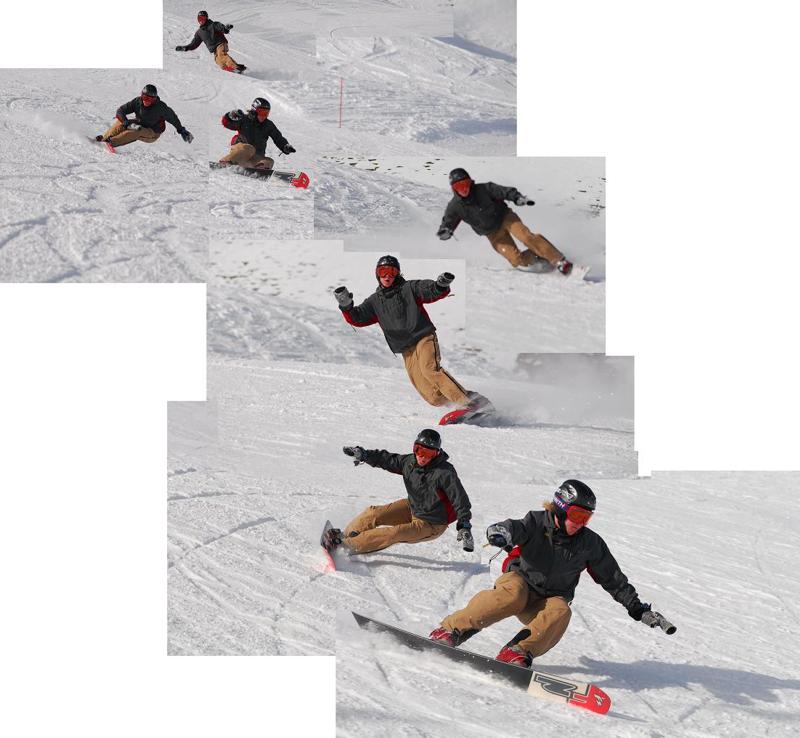 Credit for the Photos:
1. Showing me --> They were taken from the EC-meeting by Vahur Krouverk.
2. Showing Dominik Leichtfried taken by Jörg Bonner
So Here is the Photo Sequence from Dominik Leichtfried (you can look up his FIS record to get an idea of his racing - though I'm sure he's better than his actual position. I wish him luck for the next races in Kühtai). Please note that this is a very easy course up on Kitzsteinhorn glacier. I chose theese photos as they show very clean technique and not ultimate speed or anything. They just show how to race really good. Notice on how he compresses his body. At the start of the turn till the middle his legs are only slightly flexed. This saves power while still allowing to react to anything that might come up. Then in the last third of the turn he is very low, just before very quickly pushing through both of his legs to change edges and to gather speed. This is how it should be done.
First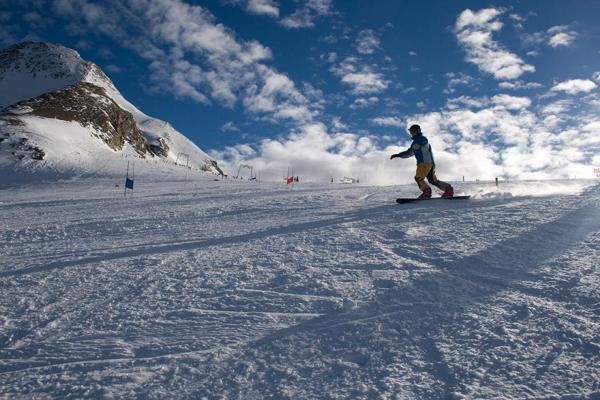 Second: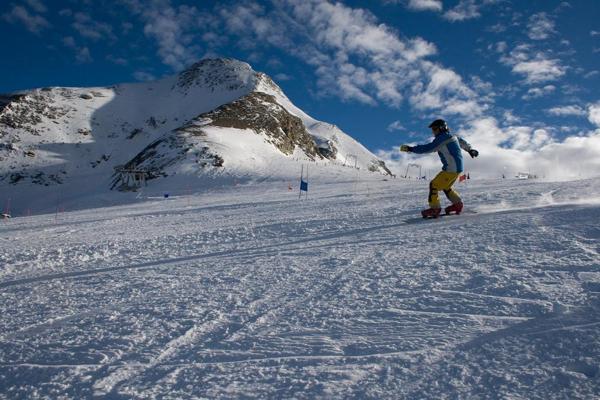 Third: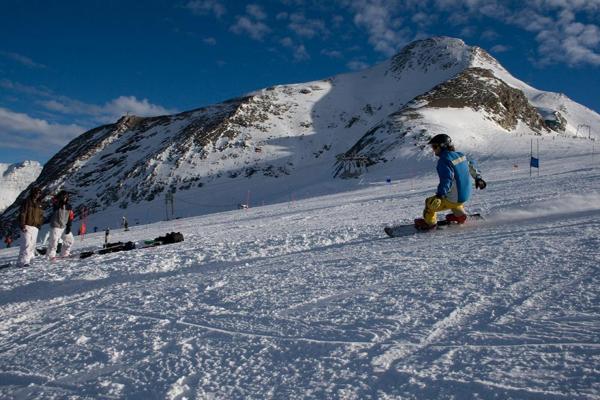 Fourth: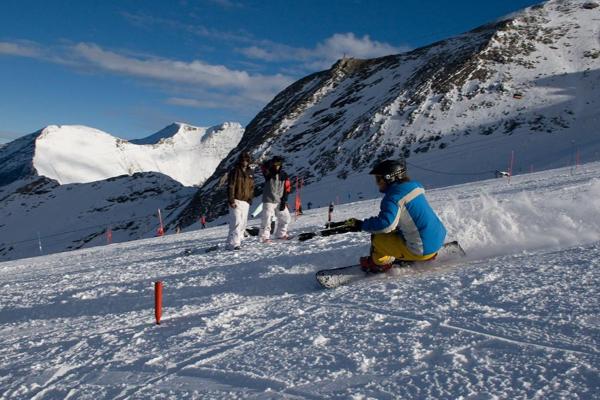 Fifth: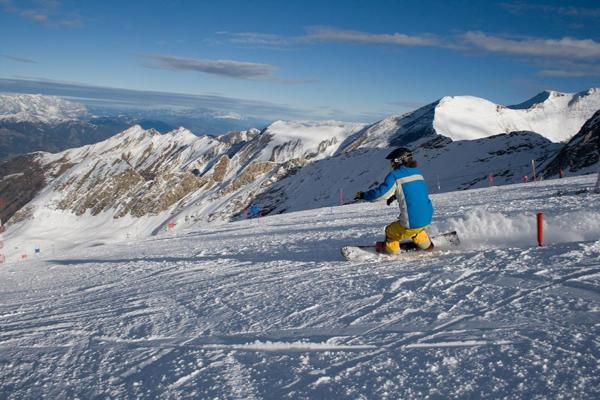 Sixth: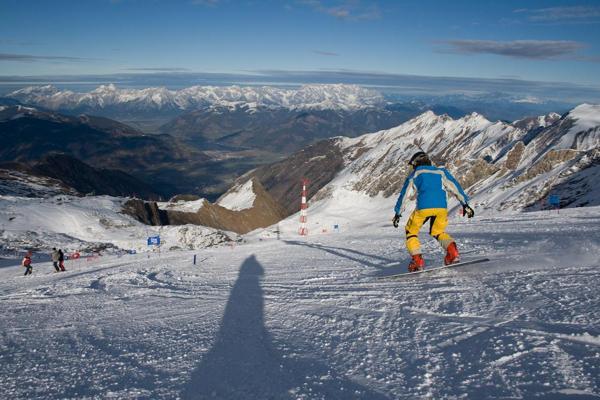 And Now for the Frontside Collection:
- Naming from Eleventh upwwards so not to get any confusion.
Eleventh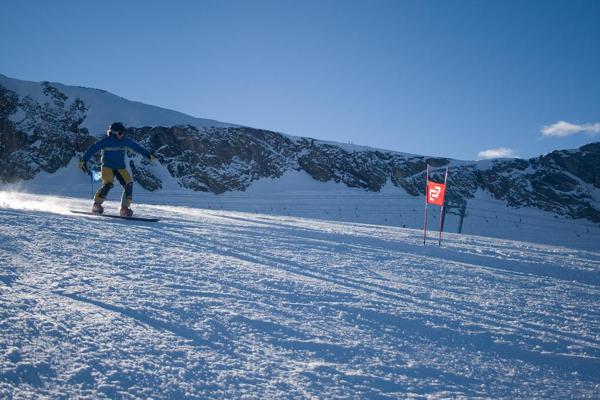 Twelvth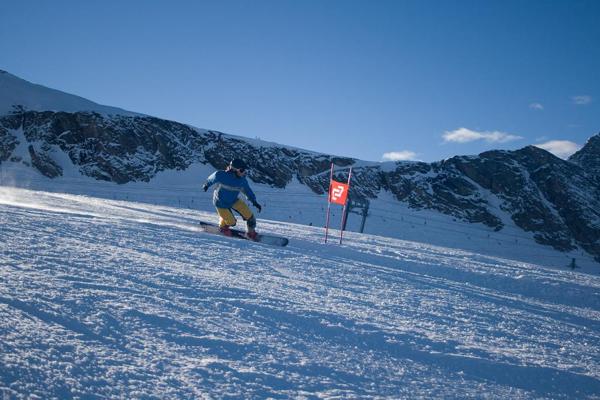 Thirteenth: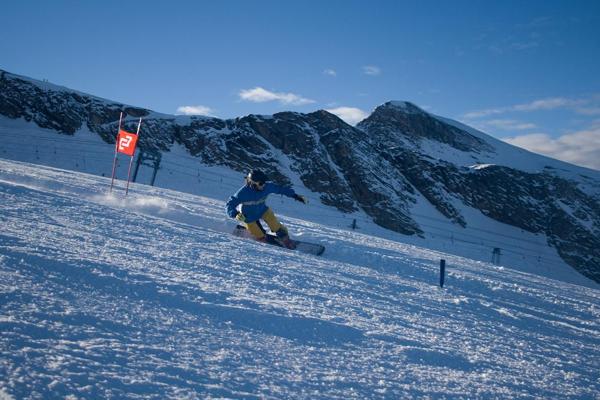 Forteenth:
Fifteenth: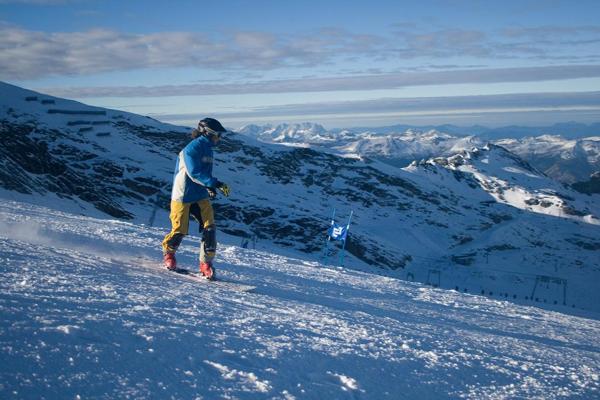 Sixteenth: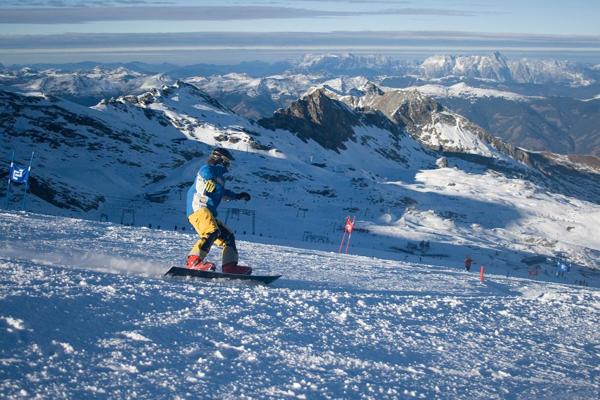 Seventeenth: